News
Archbishop Explains Why He Banned "Catholic" Nancy Pelosi From Receiving Communion
By
|
The Archbishop of San Francisco has banned House Speaker Nancy Pelosi from receiving Holy Communion after she persistently advocates for "manifestly grave sin." On Friday, Archbishop Salvatore Cordileone revealed his long-deliberated reasons for enacting this ban on Pelosi.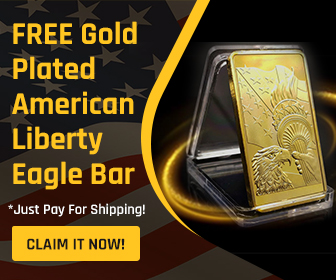 For years, Pelosi has been fighting in favor of abortion. Following the Roe v Wade SCOTUS leak, the House Speaker stepped up her fight to codify Roe v Wade.
[WATCH] Say Goodbye To "Bone on Bone" Pain!
Cordileone, 65, has already expressed his disappointment with professed Catholics who deny key teachings within the Church and vowed to take action. On Friday, the archbishop followed through on his promise and officially banned "Catholic" Pelosi from receiving Communion in her home diocese.
After making an official ruling over his diocese, Cordileone tweeted,
"After numerous attempts to speak with Speaker Pelosi to help her understand the grave evil she is perpetrating, the scandal she is causing, an (sic) the danger to her own soul she is risking, I have determined that she is not to be admitted to Holy Communion."
In the archbishop's official statement on his decision, he said,
"[Pope Francis] decries what he evocatively calls the 'throwaway culture.' There can be no more extreme example of this cultural depravity than when direct attacks on human life are enshrined in a nation's law, celebrated by society, and even paid for by the government. This is why Pope Francis, as much as any pope in living memory, has repeatedly and vividly affirmed the Church's clear and constant teaching that abortion is a grave moral evil."

"As the Archbishop of San Francisco, I am bound to be 'concerned for all the Christian faithful entrusted to [my] care' (Code of Canon Law, can. 383, §1). This most serious duty can sometimes become unpleasant, especially when Catholics in public life explicity promote practices that involve the direct taking of innocent human life, which is what abortion does."
Did you see this? Golden Revive + acts like grease for your joints and jet fuel for your mobility
Cordileone expresses the struggle he has endured over this decision about Pelosi, detailing that he has made "sincere and diligent efforts at dialogue and persuasion" with her prior to making a final decision.
The archbishop also cites a letter from Pope Benedict XVI to U.S. bishops regarding Holy Communion and the Catholic politicians who "cooperate in the grave evils of abortion and euthanasia. Pope Benedict XVI explained that, when faced with such a situation, the pastor should meet with the person who is campaigning for permissive abortion and inform that person "that he is not to present himself for Holy Communion until he brings to an end the objective situation of sin."
"Unfortunately, Speaker Pelosi's position on abortion has become only more extreme over the years, especially in the last few months," wrote Cordileone.
"After numerous attempts to speak with her to help her understand the grave evil she is perpetrating, the scandal she is causing, and the danger to her own soul she is risking, I have determined that the point has come in which I must make a public declaration that she is not to be admitted to Holy Communion unless and until she publicly repudiate her support for abortion 'rights' and confess and receive absolution."
h/t: 100 Percent Fed Up