News
Arizona Gubernatorial Candidate Kari Lake Proposes Interstate Compact to Halt Illegal Immigration Invasion
By
|
Trump-endorsed Arizona gubernatorial candidate is proposing that conservative-leaning states band together to form an interstate compact to fight illegal immigration, taking the reins away from the Biden administration as the nation's porous borders are overwhelmed with record levels of illegal infiltration since the Democrat's ascension to the presidential throne.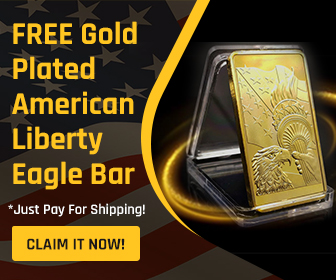 Lake's plan would invoke Article IV Section 4 of the US Constitution, which guarantees states defense from invasions. The plan would create mechanisms for a compact of states that oppose illegal immigration to arrest, prosecute, detain and deport illegals without interference from a federal government moving to import as many aliens into the country as possible.
TRENDING: How To: Get Rid Of Deep Fat From Your Stomach
The state members of the compact would "declare their territories as under invasion and declare it their sovereign right to secure the borders of the United States," according to Lake's plan. The compact would beef up and utilize state National Guards to secure the border and facilitate state sovereignty. Many state National Guards are already experienced in counter-smuggling and infiltration operations from years of partnership with Customs and Border Patrol during Donald Trump's administration.
The compact's joint security force would be authorized "to arrest, detain, and return illegal immigrants back across the border." National Guard service members would receive training from Israeli military experts trained in the detection of smuggling tunnels, and would be deputized with arrest powers of illegals.
"Critics have often claimed that the border is a federal responsibility. And statute is clear that the federal government is responsible for enforcing security at our nation's borders. But statute does not supersede the Constitution. If Washington refuses to honor its constitutional requirements, states have every recourse and responsibility to take matters into their own hands."
Did you see this? 3 Signs You May Have Deep Fat, Take The At Home Test
National Border Patrol President Brandon Judd is pointing to the proposal as one of the best he's ever seen. "After thoroughly reviewing Kari Lake's strategy, I fully endorse her bold plan to finish President Trump's wall and secure Arizona's border. The aggressive policy is one of the best proposals we have ever seen."
The plan amounts to one of the most innovative immigration policy proposals advanced by a Republican during Biden's reign, potentially providing a legally actionable path forward for states to protect their citizens from Biden's onslaught of illegal immigration.