News
Elon Musk Vows 'Blood' In Legal Fight As He Prepares 'Hardcore Litigation' Team
By
|
Elon Musk has started to become a beloved figure with conservatives for many reasons, but one of them is his penchant for speaking, in many ways, like former President Donald Trump.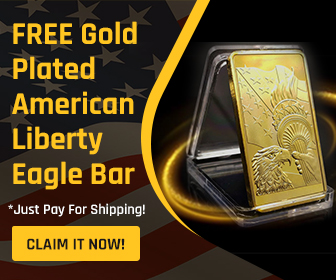 The Tesla, Space X and Starlink CEO, who has made a successful bid to purchase Twitter, took to the platform yesterday to vow that he will be fighting accusations made against him and Tesla with "street fighter" attorneys.
The accusations have started to appear in the press coincidentally only after Musk made a successful bid to purchase twitter because, he said, he wanted to restore free speech, bashed the left for not wanting free speech for those they disagree with, shredded the Biden administration on a number of topics and vowed to vote Republican.
[BREAKING] Sean Hannity: Biden fires warning shot for retirees…
His company, Tesla, was removed from S&P 500 ESG (Environmental, Social, and Governance) Index because "because of issues including claims of racial discrimination and crashes linked to its autopilot vehicles" Reuters reported.
"Factors contributing to its departure from the index included Tesla's lack of published details related to its low carbon strategy or business conduct codes, said Margaret Dorn, S&P Dow Jones Indices' head of ESG indices for North America, in an interview.
"'You can't just take a company's mission statement at face value, you have to look at their practices across all those key dimensions,' she said."
"Exxon is rated top ten best in world for environment, social & governance (ESG) by S&P 500, while Tesla didn't make the list! ESG is a scam. It has been weaponized by phony social justice warriors," Musk said in one tweet after the announcement. "[email protected] has lost their integrity."
This week there was another report that hit Musk in which a flight attendant who was hired as a contractor for the corporate jet fleet of Space X said that Musk exposed himself to her years ago, touched her, and offered to purchase a horse for her in exchange for an erotic massage, Business Insider reported.
[WATCH] How You Can Protect & Grow Your Retirement Now By Clicking Here
"Where were these wild accusations against @elonmusk before he took a stand against the establishment?" one twitter user said, which caught the attention of musk and garnered a response.
"Exactly," he said. "And, for the record, those wild accusations are utterly untrue."
"But I have a challenge to this liar who claims their friend saw me 'exposed' – describe just one thing, anything at all (scars, tattoos, …) that isn't known by the public. She won't be able to do so, because it never happened," he said.
"Moreover, the 'friend' in question who gave the interview to BI, is a far left activist/actress in LA with a major political axe to grind," he said.
He said he did not respond to the request for comment from Business insider because "it was clear that their only goal was a hit price to interfere with the Twitter acquisition. The story was written before they even talked to me."
The report said that he paid the accuser $250,000 and had her sign a nondisclosure agreement, but Ben Shapiro of "The Daily Wire," himself an attorney, said "That amount of money for a settlement of this sort is absolutely de minimis, and everyone who understands corporate law knows this.
"In other words, when you sue one of the most valuable people on earth and get a settlement of $250,000, that's nearly always just the guy getting rid of something he considers a nuisance, not an admission of guilt," he said.
But it was what Musk said on Friday night that received the most attention.
"Tesla is building a hardcore litigation department where we directly initiate & execute lawsuits. The team will report directly to me. Please send 3 to 5 bullet points describing evidence of exceptional ability. [email protected]," the Tesla CEO said.
"My commitment: – We will never seek victory in a just case against us, even if we will probably win. – We will never surrender/settle an unjust case against us, even if we will probably lose," he said as he asked potential attorneys to include links to cases they have tried.
"Looking for hardcore streetfighters, not white-shoe lawyers like Perkins or Cooley who thrive on corruption. There will be blood," he said.
h/t: Conservative Brief