News
President Trump Vows to "Stage a Comeback the Likes of Which Nobody Has Ever Seen"
By
|
During the huge rally, President Trump made a promise to the crowd, and to the millions of viewers watching at home: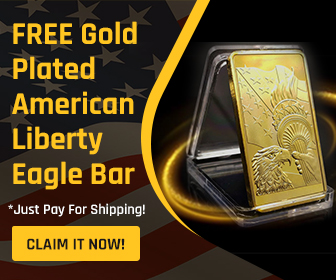 Get ready for a comeback!
"We're going to stage a comeback the likes of which nobody has ever seen," Trump said to the lively crowd.
He also slammed Joe Biden's first year in office, and ripped him for his tyrannical vaccine mandates.
The fact that President Trump can still garner this much excitement, despite being censored on social media and only one news organization willing to cover his rally is astounding.
TRENDING: How To: Get Rid Of Deep Fat From Your Stomach
The Washington Times has more on President Trump's promise to Americans:
Former President Donald Trump on Saturday promised that he would be staging a "comeback," his clearest indication yet that he plans to run for the White House in 2024.
He said it would be a "comeback the likes of which nobody has ever seen."
He made the pledge at his first rally speech of the 2022 election season. He also blasted "tyrannical" vaccine mandates, runaway inflation and a national crime wave in a brick-by-brick takedown of President Biden's first years in office.
The Arizona crowd was huge, and the excitement was impossible to ignore.
Did you see this? 3 Signs You May Have Deep Fat, Take The At Home Test
Reports are that President Trump had 8 million viewers on his livestream last night as well, and that was with Newsmax as the only network covering the rally.
President Trump's promise comes at a time when there are increasing rumors that Hillary Clinton is considering running for presidency again in 2024.
Oh please, let it happen: