News
Why Is Civil War Trending On Twitter?
By
|
Most leftists on Twitter are probably bots…That being said, the latest trending hashtag goes beyond absurdity…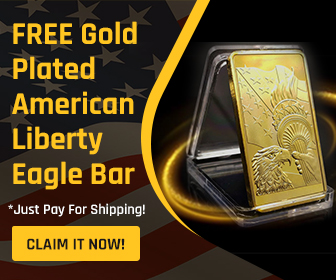 Democrats and leftists on the platform are claiming that President Trump called for civil war in one of his latest Truth Social reposts…
[WATCH] Say Goodbye To "Bone on Bone" Pain!
As usual, nothing can be further from the truth.
President Trump reposted a message which included a previous comment from El Salvadorian President Nayib Bukele, which asked: why is the greatest nation in the world falling so quickly?
Bukele previously expressed the sentiment that the only way America could truly fall would be from the decay within—not an external enemy…
A Truth Social user by the name of MAGA King Thanos took Bukele's original question and seemingly answered it with two words: civil war.
This is what President Trump reposted, and the source of the current leftist outrage…In what way is he calling for a civil war?
Seems to me he is saying that the very reason we have fallen so low is because we are currently engaged in civil war with the left…
Here's how leftists and corporate outlets framed the recent post:
Trump's comment was also swiftly rebuked by Rep. Adam Kinzinger, one of Trump's staunchest critics in the GOP.
Did you see this? Golden Revive + acts like grease for your joints and jet fuel for your mobility
"Any of my fellow Republicans wanna speak out now?" Kinzinger tweeted. "Or are we just wanting to get through 'just one more election first…?"
The "civil war" furor arrived as Trump is already being criticized for pushing unsubstantiated claims that the Pennsylvania GOP Senate primary is rigged due to mail-in ballot voter fraud.
Trump-endorsed candidate Mehmet Oz is currently neck-and-neck with Dave McCormick as the count continues ahead of a likely recount.
h/t: We Love Trump